An astonishing secret has lain hidden for centuries. Its incredible power will have devastating and deadly consequences in the wrong hands. Please help me stop that ... by reading The Grotto's Secret.
If you like James Rollins, Steve Berry, TS Learner, or Kate Mosse you will enjoy The Grotto's Secret, because they are fast-paced thrillers with international locations and supernatural themes.
Read about my novel, The Grotto's Secret and the synopsis, then you may want to Download the first chapter of The Grotto's Secret.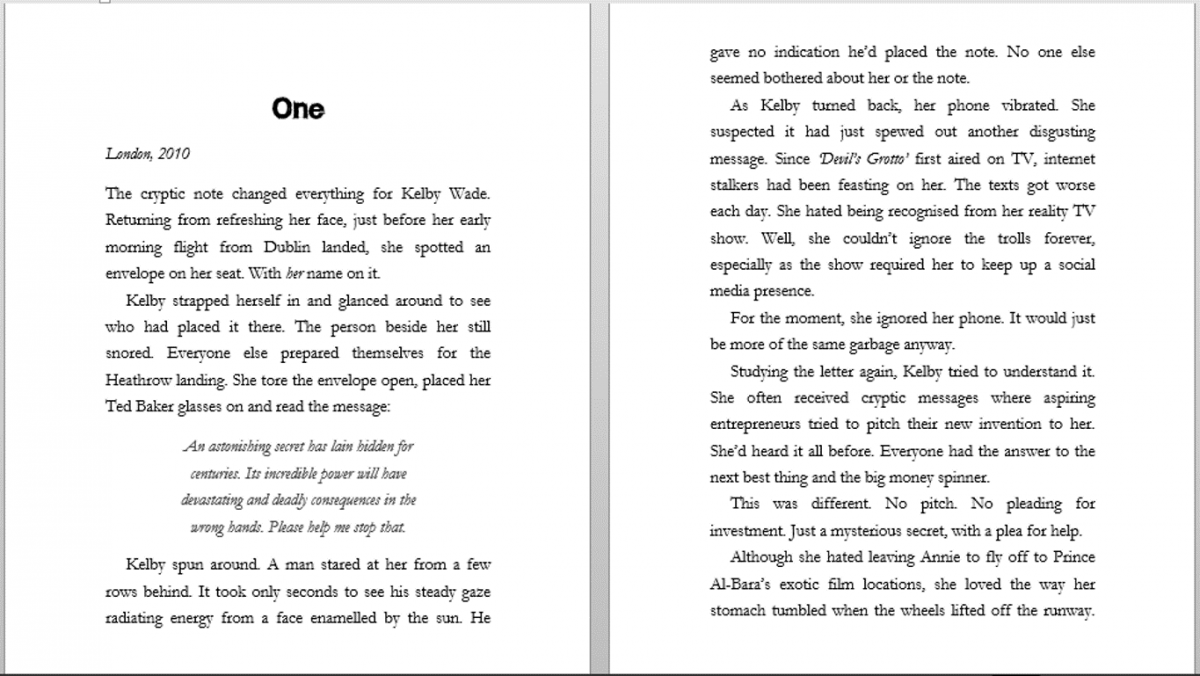 Praise For The Grotto's Secret
"Past and present blended masterfully together in this page turning thriller guaranteed to leave readers wanting more." Angela Crouch
"The Grotto's Secret is a fast-paced, exhilarating thriller that left me panting for more." Ros Brookman    
"The Grotto's Secret's first chapter had me hooked straight away." Helen Johnson
"A good read for fans of Kate Mosse and Dan Brown. I was hooked very early in the story and kept paced throughout." Graham Bird 
"The Grotto's secret is a real page turner. Paula is a great writer, I could envision all the characters on screen. I highly recommend it to others." Clare Keogh Editing Services
"Fascinating and absorbing, an exciting debut novel from an established business writer." Debbie Jenkins (author www.debbiejenkins.com)
Read more articles